rmolHot
Newcastle United Akan Berlaga di Liga
Newcastle United Akan Berlaga di Liga –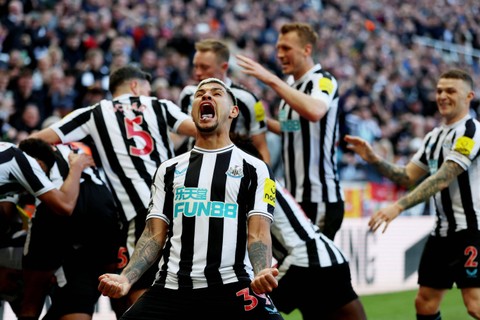 Newcastle United akan berlaga di Liga Champions 2023/24. Capaian tersebut sekaligus mengakhiri penantian 20 tahun The Magpies tampil di kompetisi kasta teratas antar klub Eropa.
Hal itu dipastikan usai Newcastle bermain imbang 0-0 dengan Leicester City pada Selasa (22/5) dini hari WIB. Dengan satu laga tersisa, pasukan Eddie Howe mengamankan posisi di empat besar.
Saat ini Newcastle memiliki 70 poin di peringkat ke-3. Sementara itu, Manchester United membuntuti di peringkat ke-4 dengan 69 poin dan Liverpool di bawahnya dengan 66 poin.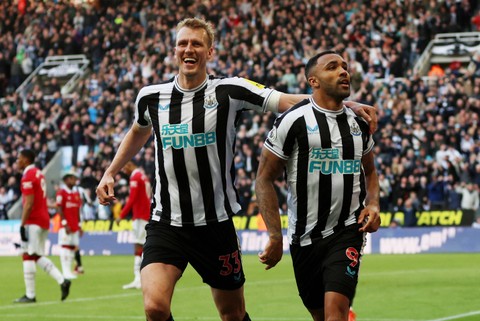 Newcastle yang berjarak 4 poin dengan Liverpool dipastikan akan berlaga di Liga Champions musim depan. Itu adalah kali pertama setelah terakhir kali pada 20 tahun lalu.
"Newcastle akan bermain di Liga Champions musim depan untuk pertama kalinya dalam 20 tahun. Luar biasa," tulis laporan ESPN.
Musim 2002/03 silam merupakan kali terakhir Newcastle berlaga di Liga Champions. Pada saat itu, The Magpies ditangani pelatih legenda, Sir Bobby Robson.
Capaian ini tentu cukup bersejarah bagi klub mengingat Newcastle pada musim lalu sempat berjuang untuk terhindar dari zona degradasi.